Afore this day is over, But now the Spring has sprung, Say, Yes the Summer's come again,
I thought I'd better say. And the Daffs have had their day, Soon be that Longest Day,
Another Blwyddyn Hapus. The leaves are on the trees again, Sunset almost kisses 'rise..
To All who've come this way. And the grass is lush enough to say..... Yes Lots of Time t'Play !!
'Tis all too easy t'forget,
Life's quite timeless 'ere, :-) and :-) and :-).......:-)
So afore another midnight strikes,
A very 'Happy New Year' !

......we were optimistic.........and still are... .....

Stay Short or Long. Bring your Shelter.
See Stars, Hear Sea.
Leave Tarmac, Feel Earth.
Walk Old Ways. Strip Layers,
Feel the Breeze of Freedom.
Be just a little wild !

Alone, or Come Together.
Space and Time,
Your Self, Your Family, Your Friends,
Light your Fire, Mull it Over, Roam Awhile, ......

Walk the Pembrokeshire Coastal Path,
Pitch Up and Keep that Zest?
Explore Footpaths, Coves, and Sandy Beaches?
Cwtch down at Night with Skies.
A Family, That's Fine
Your Own Brand of Campcraft.
The Finest Beaches.
Show Them.
As Child and Family Friendly as can be.

Consider Coasteering, Surfing, Kayaking.
Boat Trips to The Islands?
This is The Adrenaline Coast for You.
Even Cliff Diving Championship Credentials.

Yes, Think....
St. David's Head to Strumble Head,
Carn Llidi to Garn Fawr,
Abereiddy to Aber Mawr,
The Blue Lagoon to The Bluebell Wood,
Carreg Samson and Pen Castell Coch:
AryMwny
A Gentle Hillside, A Stunning View,
Far From That Madding Crowd, This Pembrokeshire Coast.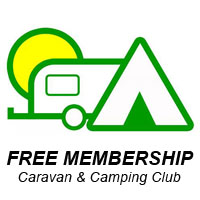 No fuss
Automatic Enrolment on Booking